Carving and timbers
I do not make standard flat topped instruments. My instruments all have hand carved soundboards, and now all have hand carved backs as well.

I like to use Australian timbers where possible — King William pine for tops, Tasmanian blackwood and tiger myrtle for back and sides and necks, gidgee for fretboards. These timbers are in short supply as their natural habitats are threatened and past uses have been extravagent. With very rare timber, such as King William pine, only repurposed timbers from salvaged pieces are now available. Of course these conservation problems are not restricted to Australian timbers.
Here is a short story about salvaging some King William pine.
Even though musical instruments use a small volume of wood, and I build them to last a very long time, I only use ethical suppliers and I talk to them about where timbers are sourced and how the land is managed.
I volunteer my time on conservation properties for about one month every year with Indigenous communities, the Australian Wildlife Conservancy and Bush Heritage Australia.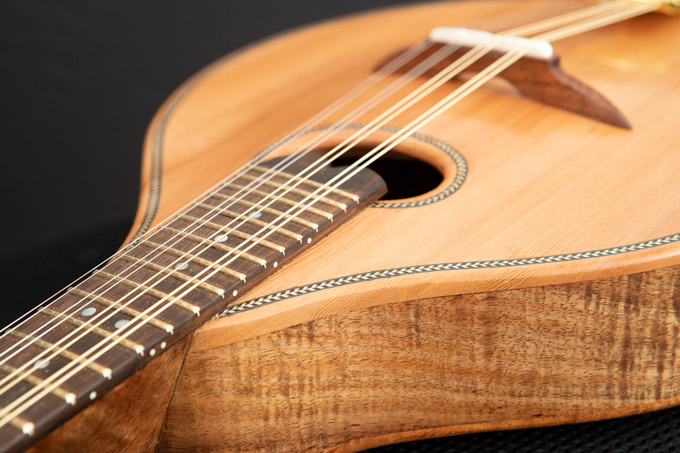 I also use American and European timbers. For example, I recently aquired some quilted maple from a South Australian guitar builder who sadly is no longer with us.
Here I am cutting out some red spruce for a soundboard: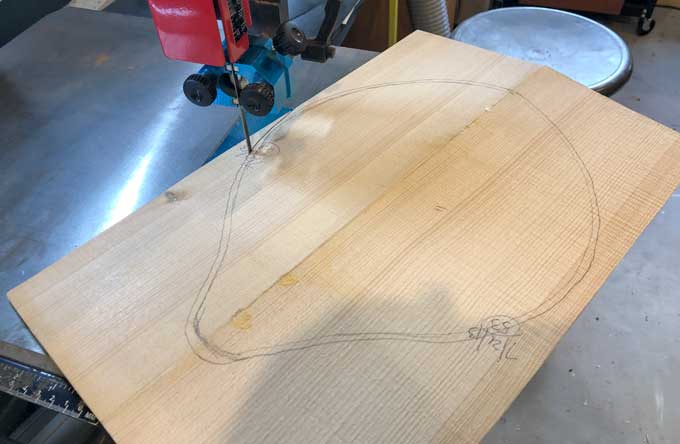 The workshop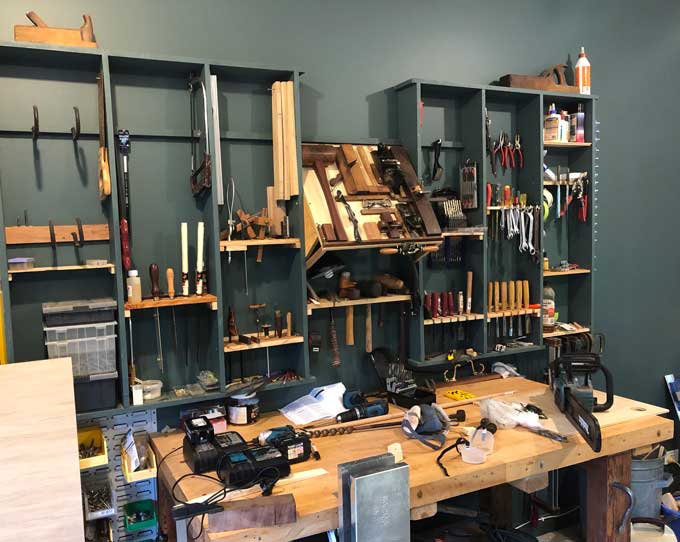 The workshop when I was setting it up a few years ago. I made the bench top from part of a salvaged bowling alley laneway. Astute observers will note the presence of a chainsaw—not commonly used in mandolin making!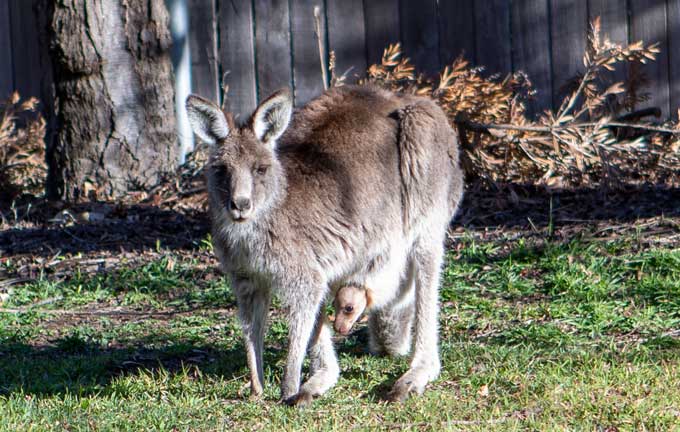 My workshop assistant has a joey! ;)